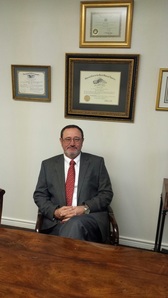 Here is what makes Stickels & Associates different from other law firms and why you should come in and discuss your case with us:

We genuinely care about our clients and we want to tell their stories. One of the things our clients tell us most often is that they feel like no one in the legal system is listening to them. We want to tell your side. We pride ourselves on listening to our clients, then making their position known. Whether it is to a prosecutor, a judge, a jury, or a mediator or ex-spouse, we are there to stand up for you.

We are straightforward about your options. John Stickels has over thirty years of legal trial experience. He understands the law and he understands the way the "system" works. He evaluates each case at the first appointment and lets the client know what he believes can reasonably be expected as possible options to resolve the case. He will not "sugar-coat" the situation or promise unlikely outcomes. A criminal charge is serious business and he wants each client to have the information needed to make a fully informed choice as to how they want their case handled.

We have an in-house investigator who can investigate the facts of your case. Our investigator can look into the facts of your case, find and talk to witnesses, serve subpoenas, make jail visits, or do whatever is necessary to prepare your case. Having an investigator right in our office gives our clients an advantage most attorneys cannot provide.

Most importantly, we get results. We are aware that some attorneys make promises to their clients that they can't keep - only to be encourage to plead once they have paid or it's time to go to trial. That will never happen with us. We love trial and taking your case to trial is always an option. Some of our recent "success stories" include: probated sentences in federal court, below guideline sentences in federal court, multiple cases dismissed at grand jury ("no-billed"), multiple not guilty verdicts, state felony cases reversed on appeal, and obtaining release for actually innocent clients.

---