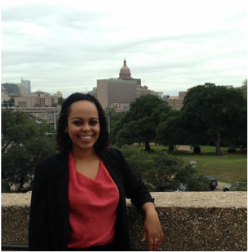 Bethel Zehaie joined the firm in 2013 and practices criminal defense, immigration and family law. She is licensed in all Texas courts, as well as the U. S. District Court for the Northern District of Texas. Bethel's criminal caseload includes different types of offenses - from misdemeanors such as driving while intoxicated (DWI), evading arrest and assault - family violence to felony cases like drug possession, burglary and sexual assault. She also represents our clients in obtaining occupational licenses, expunctions and non-disclosures, and assists them in applying for deregistration with the State of Texas. In addition to handling state and federal criminal cases, Bethel represents our clients on all types of Class C and ticket-related matters. This includes posting ticket bonds, getting warrants lifted and disposing of Class C offenses.

Bethel began doing immigration work as a student, when she volunteered with Catholic Charities. Through the years, she has worked on different immigration issues and now helps families stay together by guiding them through the immigration process and helping them with the paperwork and other requirements of the U. S. Government.

On the family side of things, Bethel represents clients in cases such as divorces, motions to modify child support and/or visitation, custody suits, adoptions, and cases involving Child Protective Services and the Office of the Attorney General.

She is a member of many legal and professional organizations, including the Tarrant County Bar Association, the Tarrant County Criminal Defense Lawyers Association, the Dallas Bar Association, and Phi Delta Phi International Legal Honor Society. Bethel also recently attended the Gerry Spence Trial Lawyers College in Wyoming and obtained additional training in jury selection, trial skills and trial strategy.

Bethel grew up in Dallas, is a UTA grad and graduated cum laude from St. Mary's University School of Law. During law school, Bethel served as the associate editor of the Law Review and ranked as a finalist in the Thurgood Marshall Regional Mock Trial Competition. During college and law school, she held various internships, including for the Honorable Pamela Mathy, U. S. Magistrate Court, Western District of Texas, the Dallas County D.A.'s office, and the Department of Homeland Security.

---